Bloomington Tax Accounting
Experienced - Knowledgable - Reliable

Mark Thomas Strange
Tax expert and owner of Bloomington Tax Accounting

Guidance for every level of need
From tax returns and advising to payroll and corporate finance
Over 40 years experience in accounting and tax services provided to individuals, businesses, trusts, estates, and non profit entities. Offering confidential, relationship oriented, strengths-based solutions to your questions and issues. Proactive analysis and review to help you achieve your goals, providing exceptional client service.

Mark Strange
Master of Business Science
Graduated with honors from the Ball State University College of Business
---
Earned a Bachelor of Science in Business Administration from Indiana University's Kelley School of Business

Proven Value
Accountants are an invaluable asset to individuals and organizations of any size
Personal
Allow Bloomington Tax Accounting to help you navigate complicated tax forms and regulations, saving you money and giving you peace of mind
Business
Use our knowledge of business tax to let you worry about what's important, while staying informed on a higher level

Mark Strange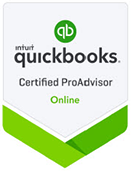 Leveraging a variety of tools including Intuit QuickBooks
Testimonials
Thoughtful, dedicated, and deeply knowledgeable person with great communication skills. Made the difficult issues understandable and cared about the results. Excellent integrity and maintained confidential data with a priority on service.
Brenda Appleton
Appleton Services, Inc
I have known Mark Strange for several years and have enjoyed working daily with him on various projects. Mark is both professional and personable in completing tasks. A noteworthy trait is Mark's attention to detail in areas of problem solving.
Craig Clark
CalWeld
Mark has provided me with sound financial advice for the past 24 years. He's on top of the latest research and strategies whether it be tax law or hot stock tips. He is also very personable and easy to work with and that means a lot to me as I don't have time to manage my vendors. And last but certainly not least, Mark's rates are very competitive given his many years of expertise.
Scott Griffith
Agile Raven